3 Under 5 is our new video series that explores various marketing topics and provides 3 tips/solutions under 5 minutes.
If there is a topic that we haven't covered and you are curious to learn more about, send us a message by clicking here.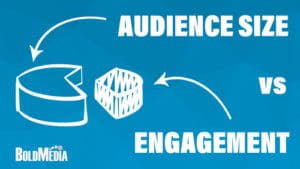 In this weeks video we talk about the size of your audience versus the engagement you actually receive.